Cross-chain bridge Allbridge suffered a hack
The crypto industry has been dealing with the theft of digital assets since its inception. As we wrote earlier, the theft of blockchain bridge funds has increased over the past few months.
One of the latest characteristic cases was the hacker attack on the Allbridge cross-chain bridge on April 2, 2023. As a result of this attack, digital assets worth about USD 570,000 were stolen.
The incident came to light after Peckshield reported to Allbridge that about USD 283,000 in Binance USD and about USD 291,000 in Tether USDT were stolen from it.
A hacker posing as a liquidity provider and swapper managed to steal funds by manipulating the swap price in a liquidity pool.
The Allbridge team confirmed the issue on BNB Chain, but did not report specific damage. Due to the incident, the bridge was temporarily disabled so that investigation could be conducted.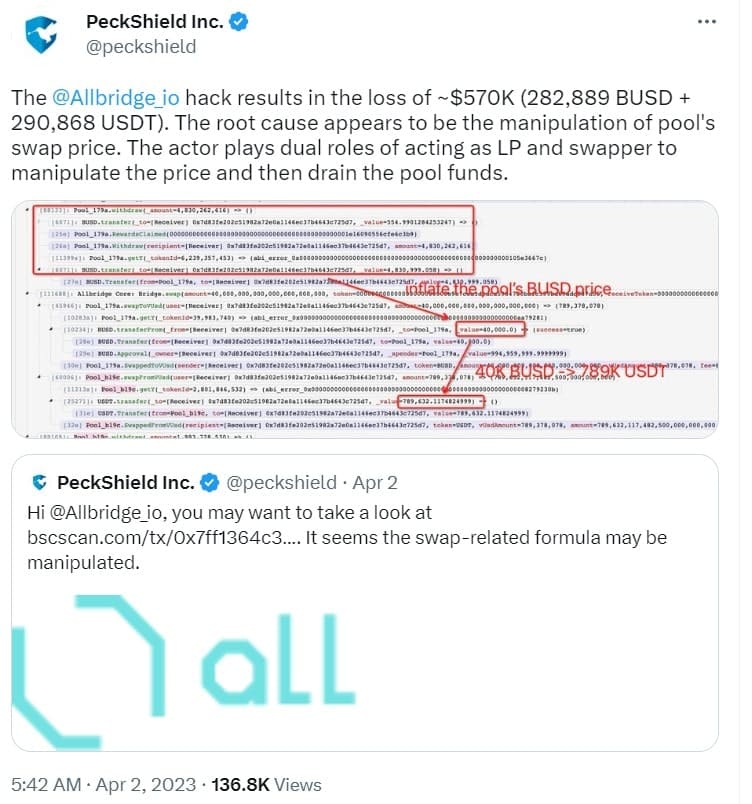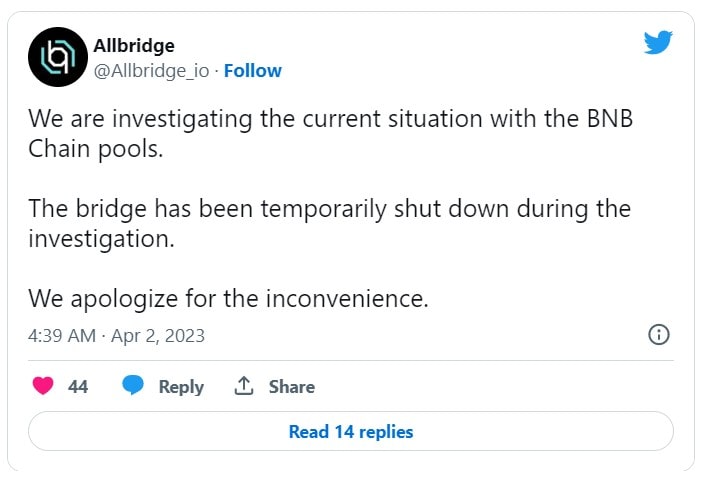 Hacker's Reward
Allbridge offered a reward and legal immunity to a hacker who would act as a white hat to help recover the stolen funds. The move is part of Allbridge's strategy to improve the security of its systems and reduce the risk of new attacks in the future.
However, Allbridge did not specify the amount of the reward.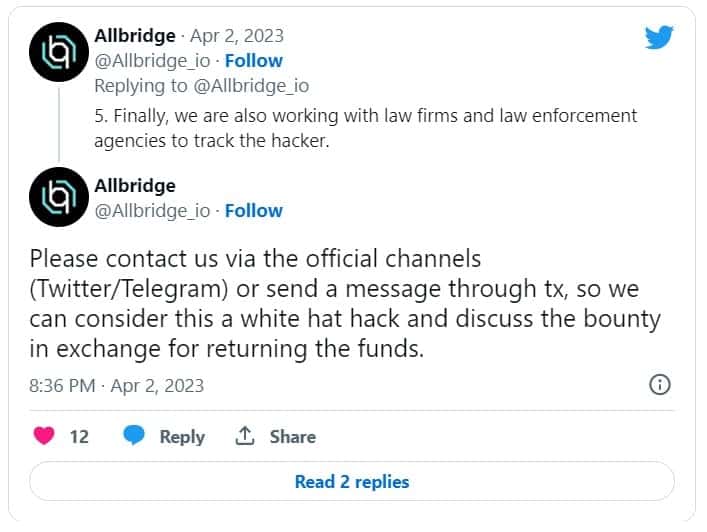 Conclusion
This theft is part of a series of attacks on cross-chain bridges and other crypto projects in the industry, and it highlights the need to increase the security of blockchain systems. At the same time, it is obvious that it is much more profitable to prevent such incidents than to investigate them and compensate for the damage to customers.
If your business processes involve blockchain bridges, CEX or DEX exchanges, smart contracts or other similar technologies, please contact us for a free consultation on auditing and other blockchain security measures.
___________________
Subscribe to our Telegram channel so as not to miss our news.