What is evaluated during the SOC 2 audit?
Physical, IT, and other hardware such as mobile devices.
Applications and IT system software that supports application programs, such as OS and utilities.
All personnel involved in the organization's operations.
All automated and manual procedures.
Transmission streams, files, databases, tables, and output used or processed by your organization.
Deliverables of SOC 2 implementation
SOC 2 implementation results in a report based on Attest Engagement under Section 101 of Attestation Standards. H-X Technologies provides audit reports specifically designed for technology service providers, SaaS companies, and organizations that store data in the cloud.
Types of SOC 2 report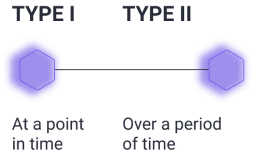 Type I – A Type 1 report is a snapshot: at the time the report was compiled, the organization had the appropriate controls that made it compliant with the SOC 2 standards. The report is a starting point for building the SOC 2 Type 2 compliance.
Type II – A Type 2 report is more difficult to attain, but it also assures much stronger compliance. The organization must demonstrate adherence to the controls and policies for a period of time, and that usually requires a degree of automation and a long-term commitment.
We will help you choose which type of report is right for you.
Check out our additional services and business cases. Send the form below to request the SOC 2 compliance. Get a free consultation.
Business cases of projects we completed
Contact us
As an option, use this form: