Deep audit, verification, and certification of your applications in accordance with OWASP ASVS
The main purpose of application security verification is to perform an in-depth security audit and identify application-level security vulnerabilities that could compromise client systems and client information. Verification involves a deeper security analysis than penetration testing.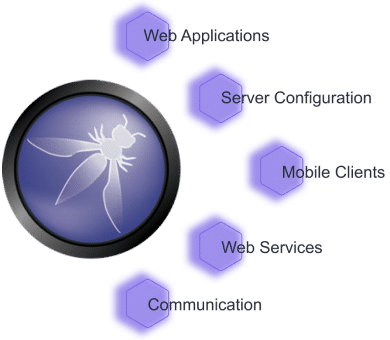 Security guarantees:
The correct implementation of the authentication and authorization controls in the application.
Correctness of business logic at the design and implementation level.
No application-level security vulnerabilities that could potentially compromise the system and client data that is processed and/or stored in the application.
The correctness of the security practices used when configuring databases, application servers and other components and modules that support the application, as well as integrated third-party components.
Application security assessment steps
Analysis of application structure, interfaces, data flows, sensitive modules, infrastructure and architectural aspects. Use analysis of third-party products and interfaces, as well as the definition of vulnerability classes.
Gathering information from various sources: human and technological. This includes communicating with both technical specialists and management.
Practical testing of the product in various scenarios, taking into account previous knowledge of the product and data flow scenarios.
Analysis of collected data and results of previous security assessments. The analysis includes categorizing the discovered vulnerabilities and prioritizing them according to the business and technical context of the application.
Final comprehensive security audit report that summarizes methodology, objectives and detailed findings.
Check out our additional services and business cases. Submit the form below to order verification and certification of your application according to the ASVS standard. Get a free consultation.
Business cases of projects we completed
Contact us
As an option, use this form:
Thank you!
Your email has been sent