Cybersecurity training for ICS, SCADA and ISA 62443 standards
Within the USAID project "Cybersecurity of Ukraine's Critical Infrastructure" and on the basis of the ISSP training center and laboratory in Kyiv, a presentation of training on the security of industrial control systems, SCADA and ISA/IEC 62443 standards was held on October 22, 2021.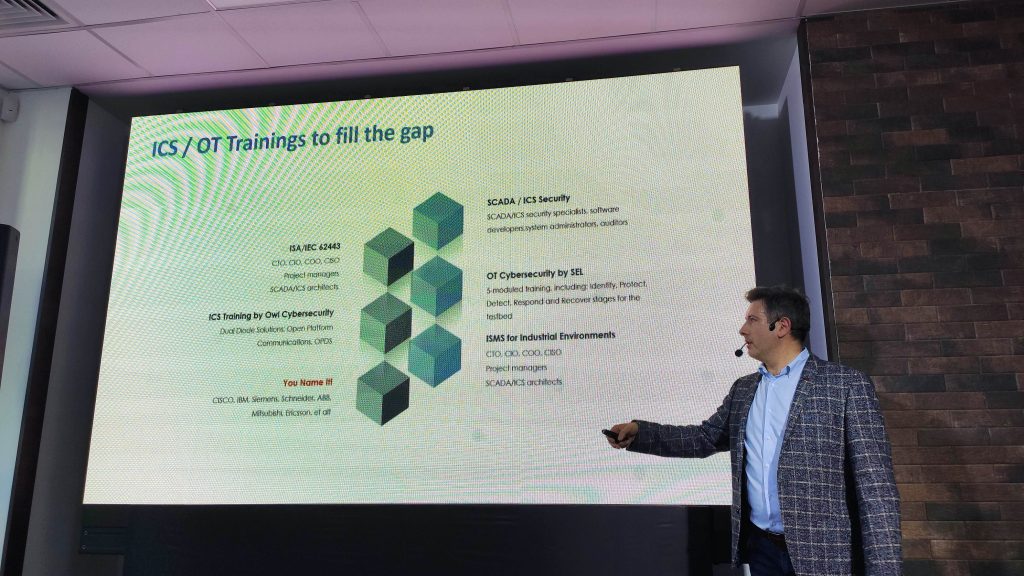 The upskilling of cybersecurity professionals is an essential prerequisite for protecting the critical infrastructure of a nation.
We are honoured and pleased that several of our industrial security training programmes have been trusted and added to the training package of the training center.
Learn more about our professional development programmes for industrial cybersecurity and download detailed descriptions of these programmes.