PrivatBank: H-X Technologies is a provider of quality information security services
For thousands of years, the financial industry has been the major consumer and driver of mathematics and later computing and cybersecurity. We love and value our customers from the banking and investment sector, as well as the blockchain distributed finance industry. Our customers reciprocate.
For several years now, we have been protecting PrivatBank, Ukraine's largest bank. We successfully solve problems of formal compliance with international information security requirements. We provide technological support and testing of information security for this bank. In the context of cyber warfare, we advise and support this important customer as they belong to the national critical infrastructure.
PrivatBank decided to acknowledge the quality and reliability of our company's work by writing a letter of recommendation, which we share with you.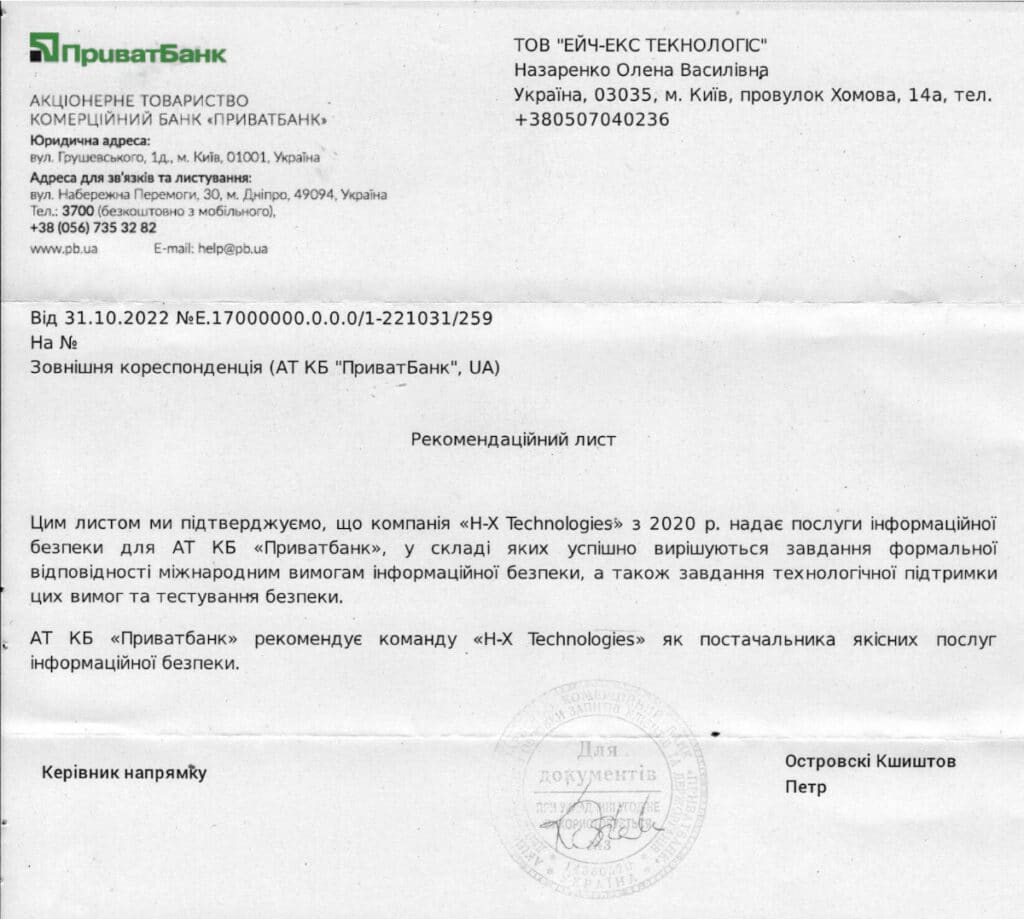 Subscribe to our Telegram channel so you do not miss our news.